EPTES at the Climate Show 2019

EPTES will participate in the International Climate Show at Palais de Beaulieu, Lausanne, Switzerland
The International Climate Show will be held at Palais de Beaulieu, Lausanne, Switzerland from 13 to 14 of February 2019 and will be dedicated to the most innovative industrial technologies and solutions for the protection of the climate and the reduction of the carbon emissions. This unmissable exhibition event meets the increasing demand in this sector and will give visibility to new technologies and products that concern the reduction of the carbon emissions and the mitigation of the effects of climate change.
Professionals and industries will have the opportunity to present their technologies and know-how in the fields of energy, building, mobility, climate mitigation and other related services. They will also be able to exchange in the networking space reserved for this purpose with the most important actors in the fight against global warming.
Switzerland, a model of innovation and one of the countries with the most advanced climate protection strategy, is the venue for this event, which will take place in Geneva, the international headquarters of organizations, companies and NGOs active in this sector.
This event will be an opportunity for visitors to the show to discover the latest climate protection technologies and innovations in Switzerland and worldwide.
The exhibition will be dedicated to the following themes
Climate protection: Energy, Building, Mobility
Climate change mitigation: Innovations and development
Carbon emission reduction: Industrial Technologies & Solutions
Date: 13 to 14 of February 2019
Venue: Palais de Beaulieu, Avenue Bergières 10, 1004 Lausanne, Switzerland
Exhibition hours: 9am to 7pm
For more information, please visit the Climate Show website.
The International Food Waste Valorization Workshop 2018
Technical & Legal challenges in Food Waste Valorization
Date: 6th and 7th of April 2018
Venue: Palexpo, Geneva, Switzerland
Language: English and French
The International Food Waste Valorization Workshop is the key event and the unmissable 2 days meeting of 2018 for professional in the field of food biomass valorization and food waste management and reduction. This workshop will be the opportunity to meet key international professionals from SMEs, academia, associations and industries working in the technical, scientific, legal and economic aspect of food waste valorization.
High level speakers from different countries (EU, Switzerland, US, Asia, Africa, etc.) with outstanding expertise at different levels of the value chain of food biomass valorization will be present to discuss and share their latest innovation, developments and findings in this field.
For more information, please visit the Climate Show website.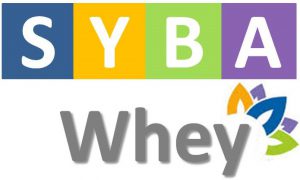 Media contact person
Mrs. Nadia Plata
EPTES SARL
Case postale 381
CH-Vevey, Switzerland
Phone: 076 449 11 22